If you have a passion for makeup and a keen eye for aesthetics, our beauty school in Zirakpur is the perfect place to nurture your talent. We believe in providing personalized attention to each student. With our industry-leading instructors and state-of-the-art facilities, we provide hands-on training and in-depth knowledge of the latest makeup techniques and trends. From basic makeup application to advanced special effects, our comprehensive courses cater to individuals at every skill level.
Explore a Wide Range of Beauty Courses
We understand that everyone has unique goals and interests. That's why our beauty academy and Salon in Zirakpur offer a diverse range of makeup courses to suit your individual needs. Our industry-recognized beauty courses provide a comprehensive education in makeup artistry, skincare, hair styling, and nail art. Whether you want to specialize in bridal makeup, fashion, editorial looks, or special effects makeup, we have the perfect course for you. Our flexible schedules and hands-on training ensure that you receive the best education tailored to your aspirations.
Look Radiant on Your Special Day with Professional Bridal Makeup in Zirakpur
Your wedding day is one of the most memorable occasions of your life, and you deserve to look absolutely stunning. Our team of skilled makeup artists specializes in providing professional bridal makeup in Zirakpur. With meticulous attention to detail and a deep understanding of diverse bridal styles, we create a flawless and radiant look that enhances your natural beauty.
Why Choose Our Beauty Salon and Makeup Academy in Zirakpur?
Comprehensive Training
Our beauty salon offers a comprehensive curriculum that covers a wide range of makeup techniques and styles, ensuring you are well-prepared for a successful career.
Expert Faculty:
Our experienced instructors bring a wealth of knowledge and industry expertise to the classroom, providing valuable insights and guidance to help you thrive.
Hands-on Experience
We believe in learning by doing, which is why our courses emphasize practical training. You'll have ample opportunities to practice your skills and gain hands-on experience.
International Standard Work
At our beauty salon and makeup academy in Zirakpur, we adhere to international standards of excellence. Our curriculum, teaching methods, and facilities are designed to provide a world-class education that meets the highest industry standards. With a focus on quality and professionalism, we ensure that our students receive an education that is on par with international beauty institutions.
Certification and Accreditation:
Our beauty salon and makeup academy are recognized and accredited, ensuring that your education meets industry standards. Upon completion of your program, you will receive a recognized certification, which can boost your career prospects.
Join the Knuckout Community
By enrolling in our makeup academy in Zirakpur, you'll become part of the vibrant Knuckout community. Connect with fellow makeup enthusiasts, collaborate on creative projects, and network with industry professionals. Our supportive and inclusive environment fosters growth, inspiration, and lifelong friendships.
If you're ready to embark on a journey of self-expression, creativity, and beauty, look no further than Knuckout. Contact us today to discover how we can help you shine in the world of beauty and makeup.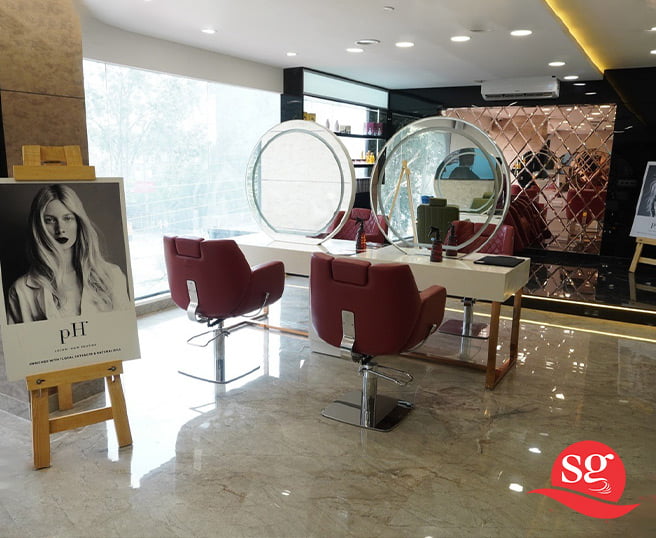 Contact Us
Our team of professionals is passionate about helping you achieve your beauty goals and exceed your expectations.
Address:SCO 3, Main, VIP Rd, opposite Dominos Near HDFC, Zirakpur, Punjab 140603