Knuckout is your one-stop destination for a wide range of courses in the captivating fields of beauty, makeup, and cosmetology in Ludhiana. Our beauty school provides comprehensive beautician courses designed to equip you with the necessary skills and knowledge to excel in the beauty industry. If you're looking to pursue cosmetology courses or becoming a certified beautician, Knuckout offers the perfect courses to fulfill your aspirations.
Cosmetology Courses in Ludhiana
Our cosmetology courses in Ludhiana are designed to provide you with a holistic understanding of the beauty industry. You'll learn essential skills such as hair care, skin care, nail art, and grooming techniques. Moreover, our expert instructors will guide you through hands-on training, ensuring that you develop proficiency in the latest industry trends and techniques.
Beautician Course
If you have a passion for beauty and aspire to become a skilled beautician, our beautician course is the ideal choice. Furthermore, this program focuses on the fundamental aspects of beauty treatments, including facials, waxing, manicures, pedicures, and more. With our comprehensive curriculum and practical training, you'll gain the expertise required to offer top-notch beauty services to your clients.
Makeup Training
Knuckout offers a range of makeup training courses that cater to individuals at different skill levels. Whether you're a beginner or an experienced makeup artist, our makeup training in Ludhiana has got you covered.
Spa Courses
Indulge in the world of relaxation and wellness with our spa courses. These programs introduce you to various spa therapies and treatments, including body massages, aromatherapy, reflexology, and more. Moreover, our spa courses emphasize hands-on practice & provide you with the knowledge and skills to create a soothing & rejuvenating experience for your clients.
Join Knuckout Beauty and Makeup School in Ludhiana
At Knuckout, our comprehensive education goes beyond theory. With practical training at our makeup school in Ludhiana, you'll develop essential technical skills and gain real-world experience. Benefit from our industry connections & placement assistance to launch a successful career in the fields of cosmetology, beauty, makeup, and spa therapies.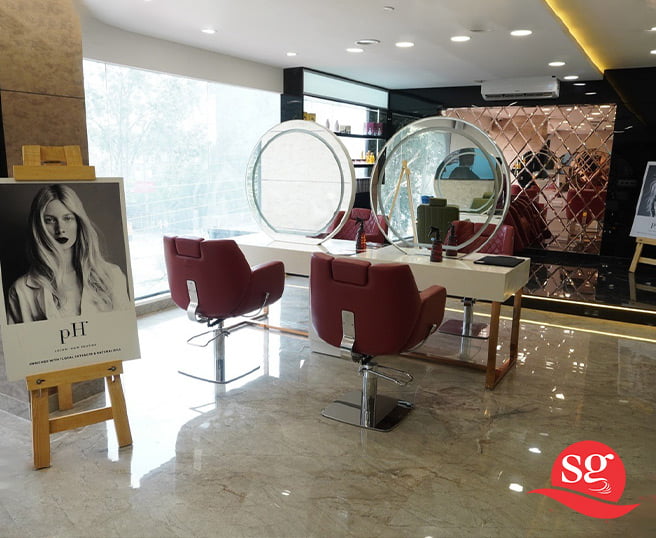 Pinpoint Us At
Contact us today to book an appointment or learn more about our courses.
Address:T-Square Plot No 11 12b First Floor, Malhar Cinema Rd, Sarabha Nagar, Ludhiana, Punjab 141001