We have everything you need to enhance your beauty and unleash your potential. Plus, we are dedicated to helping our clients and students express themselves through the transformative power of beauty. With our state-of-the-art facilities and experienced staff, we provide an exceptional learning experience like no other in the beauty industry.
What Makes Us The Best Makeup School in Bathinda?
We blend learning with creativity and know how to present it in a beautiful way. Our makeup school offers comprehensive programs of makeup training in Bathinda conducted by industry professionals with years of experience. Our courses cover a wide range of beautician courses, including hairdressing, makeup artistry, aesthetics, nail technology, mehndi, etc. With a keen focus on practical hands-on training, we foster our learners with the knowledge, skills, and confidence they need to succeed in this industry. We provide one-to-one attention and guidance, allowing trainees to learn in a supportive learning environment.
Our Wide Range of Beautician Courses in Bathinda
We are proud to offer a comprehensive range of professional beauty courses designed to instil aspiring beauty professionals with the skills and knowledge they need to excel in the industry. Our beauty and makeup academy in Bathinda provides a supportive and immersive learning environment where trainees can gain hands-on experience, learn from industry experts, and unleash their creativity. Whether you're passionate about makeup artistry, hairstyling, nail technology, or skincare, our courses are designed to nurture your talent and help you embark on a successful beauty career.
Advanced Beauty Courses We offer in Bathinda
Here are the wide range of beautician courses we offer in Bathinda for our aspiring beauty experts.
Professional Makeup Course
Enroll yourself in one of the best cosmetology courses in Bathinda and learn the following beauty techniques.
Basic Makeup Techniques: Learn the fundamental principles of makeup application, including colour theory, foundation matching, contouring, highlighting, and creating various makeup looks for different occasions.
Professional Bridal Makeup: Discover the art of creating professional bridal makeup and special event makeup looks, including traditional, contemporary, and themed styles.
Beauty Editorial Makeup: Dive into the world of fashion and editorial makeup, where you'll explore avant-garde looks, runway trends, and creative make-up techniques.
Hairstyling Course
Dive into the world of hairstyling and cutting and master the art of advanced styling.
Basic Hairstyling: Master the art of blowouts, curling, straightening, and updos to create beautiful hairstyles for any occasion.
Haircutting: Learn precision cutting techniques, including layered cuts, graduated cuts, and texturing methods, to create tailored hairstyles that suit different face shapes and hair types.
Advanced Styling: Explore advanced hairstyling techniques, such as braiding, intricate updos, and vintage-inspired hairstyles, to expand your repertoire and showcase your creativity.
Nail Technician Course
Learn everything from nail care, extension and nail art.
Basic Nail Care: Learn the essentials of nail care, including proper nail shaping, cuticle care, and filing techniques, as well as the importance of hygiene and sanitation for beautiful nails.
Nail Extension: Master the art of applying and sculpting gel nail extensions, creating beautiful nail shapes, and executing flawless gel polish applications.
Advanced Nail Art and Design: Explore various nail art techniques, including hand-painted designs, 3D embellishments, and nail stamping, to create unique and eye-catching nail designs.
Skincare and Spa Therapy Programs
Master advanced salon management skills while getting hands-on basic skincare fundamentals.
Skincare Fundamentals: Gain a solid foundation in skincare by learning about different skin types, common skin concerns, facial treatments, product knowledge, and client consultation techniques.
Spa Therapy Techniques: Dive into the world of spa therapies, including body exfoliation, body wraps, aromatherapy, and relaxation massage techniques, to provide clients with a holistic spa experience.
As a leading beauty school in Bathinda, we believe in providing well-rounded training that combines theory, practical skills, and industry insights. Our expert beauticians are passionate about sharing their expertise and guiding trainees towards success in the beauty industry.
Why Choose Us?
We are dedicated to providing you with the latest advancements in beauty techniques and technologies. Whether you're looking for a pampering session or aspiring to build a successful career in beauty, we are here to guide you every step of the way.
Expertise and Experienced Professionals
Committed to Deliver Quality Results
Innovation and Creativity is Our Strength
Client Satisfaction is Our Priority
International Work Standard
Visit Knuckout Academy and experience a world of beauty that goes beyond the surface. Embark on your journey towards a fulfilling beauty career. Contact us today to learn more about our courses, enrollment procedures, and start dates. Let us help you turn your passion for beauty into a lifelong profession.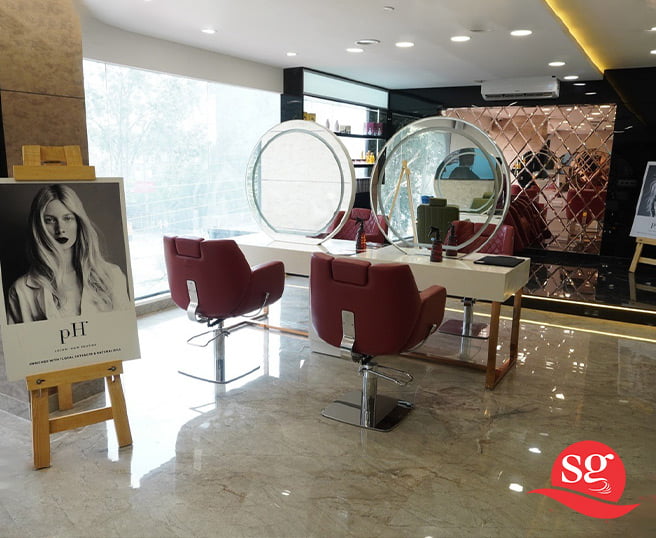 Detect Us On
Our Bathinda location is conveniently located in the heart of the city, making it easily accessible to all. We look forward to hearing from you and helping you look and feel your best!
Address:SCO 40A & 40B Civil Station, Near, 100 Feet Rd, Bathinda, Punjab 151001