By enrolling in our beauty and makeup courses, you'll have access to state-of-the-art facilities, cutting-edge equipment, and a supportive community of fellow artists. Whether you prefer a traditional classroom setting or an online learning experience, we offer flexible options to suit your needs and preferences. Our courses are designed to inspire & nurture your talents, providing you with the tools, techniques, and knowledge needed to excel in your chosen field.
Comprehensive Makeup Courses:
Our makeup courses in Panchkula are meticulously designed to cater to individuals of all skill levels. Whether you're a beginner seeking a solid foundation or an experienced artist looking to refine your techniques, our courses cover everything from fundamental principles to advanced applications.
Bridal Makeup Specialisation
We understand the significance of bridal makeup and offer specialised training in professional bridal makeup in Panchkula. You'll learn the art of creating exquisite bridal looks that enhance natural beauty and make every bride feel stunning on her special day.
Expert Guidance
Our experienced instructors are industry professionals who bring a wealth of knowledge and expertise to the classroom. They will guide you through the latest trends, techniques, and styles, ensuring you stay ahead of the curve in the ever-evolving beauty industry.
Supportive Community
Joining our makeup training in Panchkula means becoming part of a supportive community of artists who share your passion. Connect with like-minded individuals, collaborate on creative projects, and expand your network in the beauty industry.
Professional Faculty
Learn from the best at our makeup academy in Panchkula. Our experienced instructors are industry professionals with a wealth of knowledge and expertise. They are dedicated to guiding and inspiring you on your makeup journey, sharing valuable insights and techniques.
Enroll Today and Embrace Your Artistry!
Don't miss this opportunity to follow your passion and pursue a fulfilling career in makeup artistry. Enroll in our makeup courses today and unlock your true potential as a skilled and confident makeup artist. Get ready to make your mark in the beauty industry!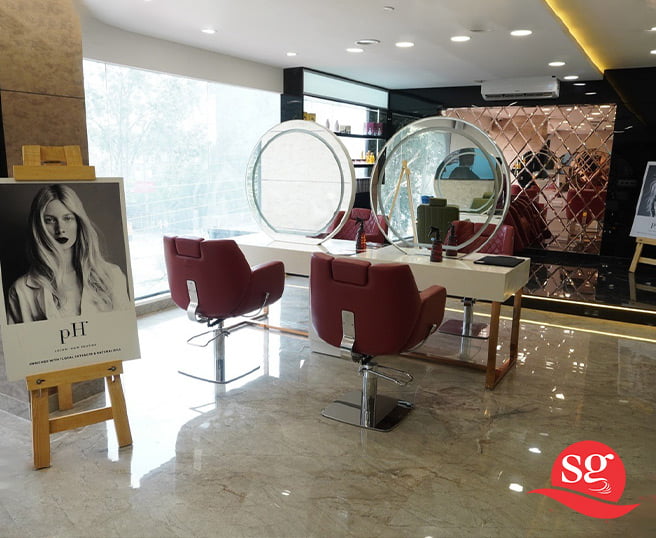 Locate us at
Visit Knuckout Salon and Academy in Panchkula for Your Beauty Needs and Training.
Address:SCO 385 1st Floor Sector 8 Panchkula