At Knuckout, we believe that makeup is more than just a skill—it's an art form. Our professional makeup artist courses in Mohali are designed to nurture your creativity. We strive to provide you with the essential knowledge and techniques needed to excel in the world of makeup artistry.
Whether you're a beginner looking to learn the basics or a seasoned artist aiming to enhance your skills, our makeup artist courses cater to all skill levels. Led by industry experts, our comprehensive courses cover a diverse range of topics, including:
Foundation application and color-matching techniques
Contouring and highlighting for different face shapes
Eye makeup techniques, from natural to dramatic looks
Bridal makeup artistry and special occasion makeup
Airbrush makeup application for a flawless finish
Corrective makeup techniques for various skin concerns
Business and marketing strategies for aspiring makeup artists
Gain Specialized Skills with Makeup Training in Mohali
Knuckout Academy goes beyond offering generic makeup courses in Mohali. We also provide specialized training to help you develop expertise in specific areas of the beauty industry. Our range of advanced courses includes:
1. Professional Bridal Makeup in Mohali
Become an expert in creating stunning bridal looks with our bridal makeup course in Mohali. This comprehensive program teaches the art of enhancing a bride's natural beauty & creating flawless makeup that withstands the demands of a wedding day. Dive deeper into the art of creating breathtaking bridal makeup looks while understanding the unique requirements and challenges of the wedding industry.
2. Cosmetology Courses in Mohali
If you're interested in exploring a broader scope within the beauty industry, our cosmetology courses in Mohali are the perfect choice. Learn about various beauty treatments, skin care techniques, hair styling, and more. Our cosmetology program equips you with versatile skills to thrive in a salon or spa environment.
3. Hair Stylist Course in Mohali
Complement your makeup skills with expertise in hairstyling by enrolling in our hair stylist course in Mohali. Discover the latest trends in haircuts, styling, coloring, and treatments. Learn how to create stunning hairstyles that perfectly complement your clients' makeup looks.
4. Nail Art Course in Mohali – Express Your Artistic Talents
In addition to our makeup courses, Knuckout also offers a nail art course in Mohali. Nail art has become a popular trend, allowing individuals to express their creativity through unique and eye-catching designs. Our course provides hands-on training in various nail art techniques, including:
Basic manicure and pedicure procedures
Nail shaping and cuticle care
Nail polish application and nail extensions
Nail art designs, including intricate patterns and embellishments
Gel nail enhancements and maintenance
Join the Best Makeup Academy in Mohali Today!
If you're ready to embark on an exciting journey in the world of makeup artistry, enroll in the best makeup academy in Mohali—Knuckout. We offer flexible course schedules to accommodate your needs, whether you're a full-time student or a working professional.
So why wait? Register for our courses and embark on a journey to a fulfilling career!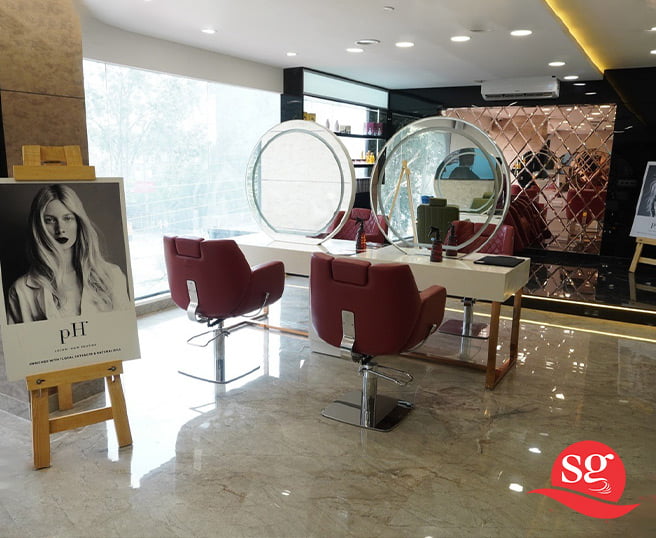 Find Us At
Grow with us professionally by getting trained by our skilled performers at our academy. Do not sit back, contact us today now.
Address:SCO 5, Sector 79, Sahibzada Ajit Singh Nagar, Punjab 160062