Knuckout takes pride in being the best salon and makeup school in Patiala, providing top-notch education and training to students who are enthusiastic about the world of beauty. Here's how why we differ from the rest:
Extensive Beauty Courses
We provide an extensive selection of beauty courses in Patiala, designed to meet the varied needs and preferences of our students. Our beautician course in Patiala will thoroughly prepare you, whether you aspire to become a professional makeup artist, hair stylist, or skincare expert.
Experienced Faculty
The team of instructors at our makeup academy in Patiala is highly qualified and experienced, and they are passionate and delighted about teaching and guiding students to success. They bring their expertise and industry knowledge to the classroom, offering valuable insights and practical tips that will set you up for success in the beauty industry.
Personalised Attention
At Knuckout salon, we prioritise giving each student individualised attention. We keep our class sizes small to ensure that you receive individualised guidance and feedback from your instructors. We believe that this tailored approach fosters a supportive learning environment where you can thrive and reach your full potential.
Enroll Today at Knuckout Beauty School in Patiala!
If you're ready to embark on an exciting journey into the world of beauty and makeup, Knuckout is the ideal place to start. Our makeup training in Patiala is designed to give you the know-how, abilities, and self-confidence you need to pursue a rewarding career in the beauty sector.
Get in touch with us via our website or stop by our Patiala location if you'd like more information about our beautician training in the city or to arrange an appointment. Our friendly staff will be delighted to assist you and answer any questions you may have.
Don't wait another day to turn your passion for beauty into a rewarding profession. Enroll at Knuckout today and let us help you unleash your creative potential!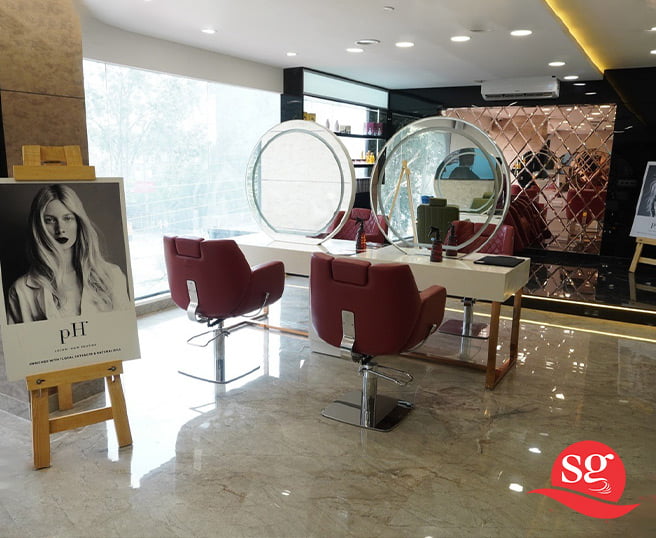 Spot Us At
So why wait? Enroll in one of our courses today and take the first step towards a rewarding career in the beauty industry.
Address: City Centre Market, opp. Sahni Bakery, Patiala, Punjab 147001